PRO EARTH
DUAL WALL RANGE
The pro earth dual wall charging range is a collection of minimalistic, all black AC electric vehicle chargers, ideal for both commercial and domestic use.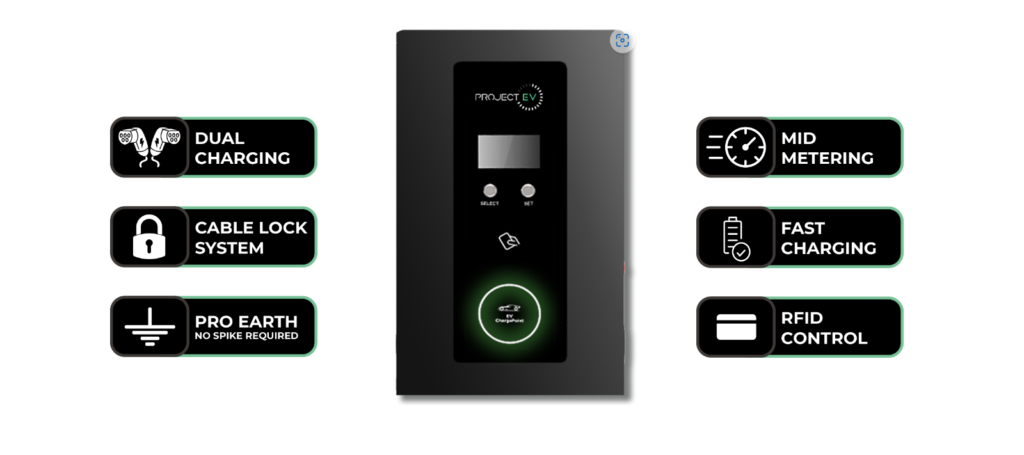 Project EV AC Chargers Features

All chargers are IP65 rated, which means they are protected from dust particles and low-pressure water jets from any direction, as well as condensation and water spray.
The whole Project EV range comes with onboard RCBO isolation as standard. Enabling you full electrical protection, straight out of the box.
All Project EV AC chargers come with a market-leading 5 Year Warranty as standard. So you can be sure you're in safe hands.
It's our ethos at Oldham ELectrical to make charging your electric vehicle as stress-free as possible.
With our four modes of control, we believe we have the best solutions for all users.
Don't forget the Project EV App
The Project EV App is totally FREE and allows you to choose and customise charging rates, prioritise off-peak charging to maximise savings (including via a solar charging mode) and create charging records; so you can see and control all your data.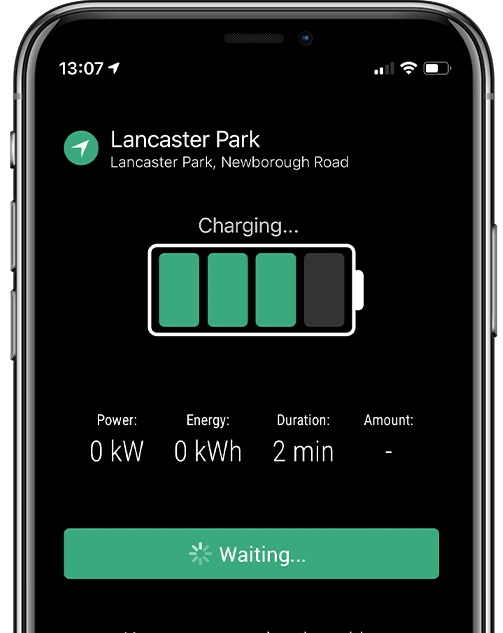 And there's the Project EV pro App
The Project EV Pro App is a unique EV charging platform, it provides you with the ability to utilise public charging capabilities. This ensures you can manage and control multiple chargers – from which you can generate a fluid revenue stream!